The week has started with stories on Storm Debi, Temple Street Hospital, and soaring rents outside of Dublin.
The Irish Times reports that Children's Health Ireland was warned about the competence of Temple Street orthopaedic surgeon Connor Green a year before serious incidents occurred in operations he performed.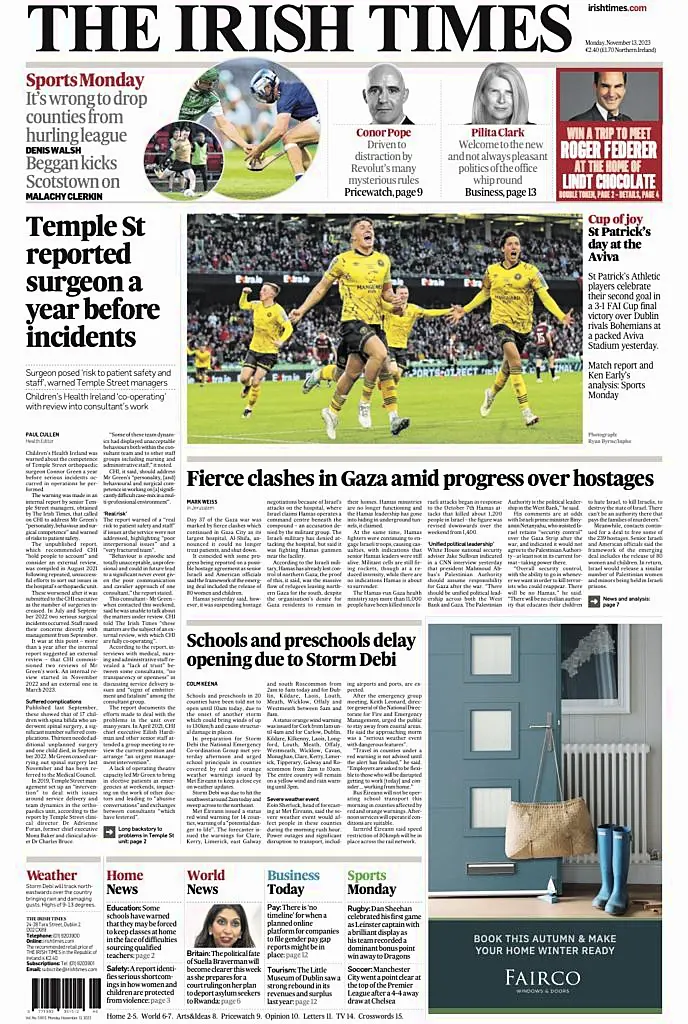 Four cities outside of Dublin are now suffering most from soaring rental prices, new figures in the Irish Examiner have revealed.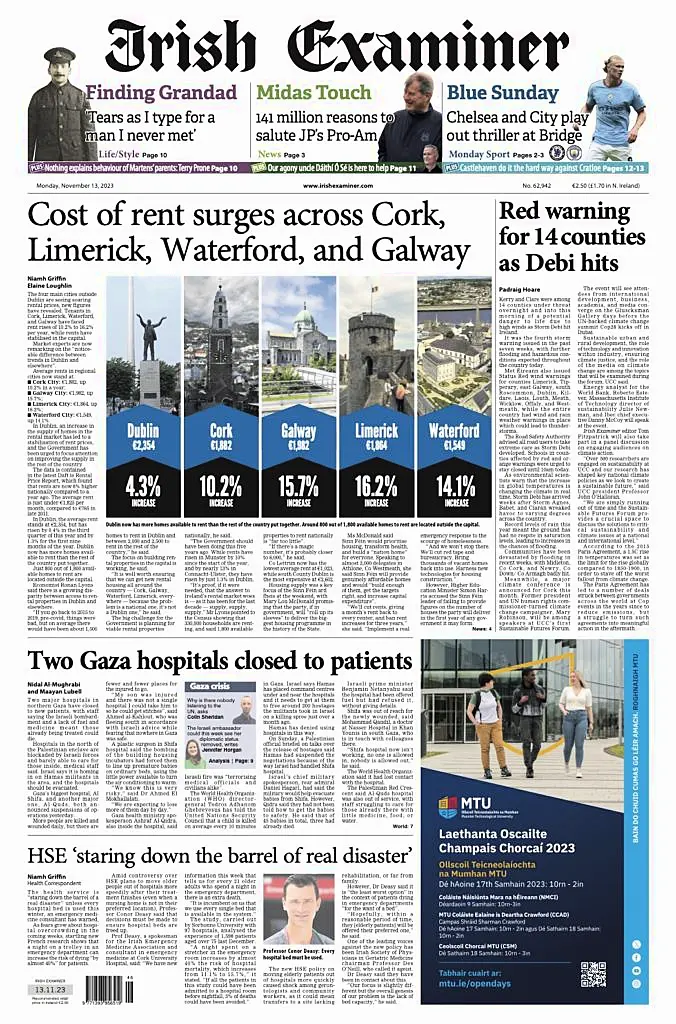 The Irish Independent, Irish Daily Mirror and Irish Daily Star lead with Storm Debi, which is expected to brings winds of up to 130km/h to large areas of Ireland this morning.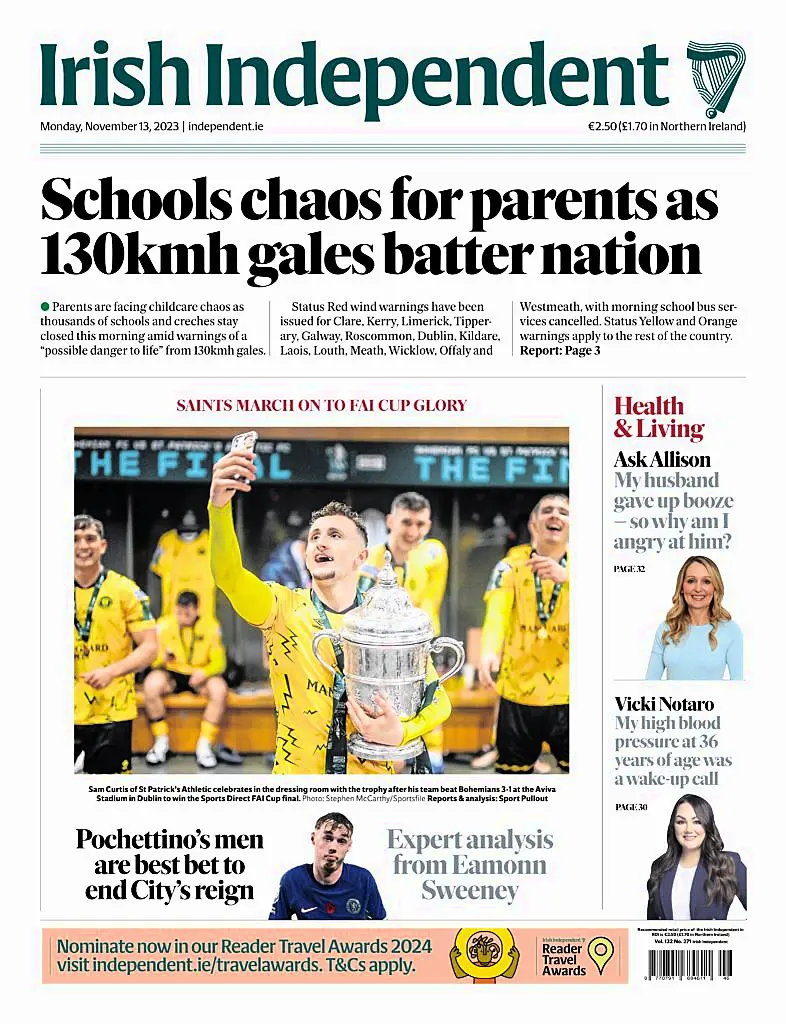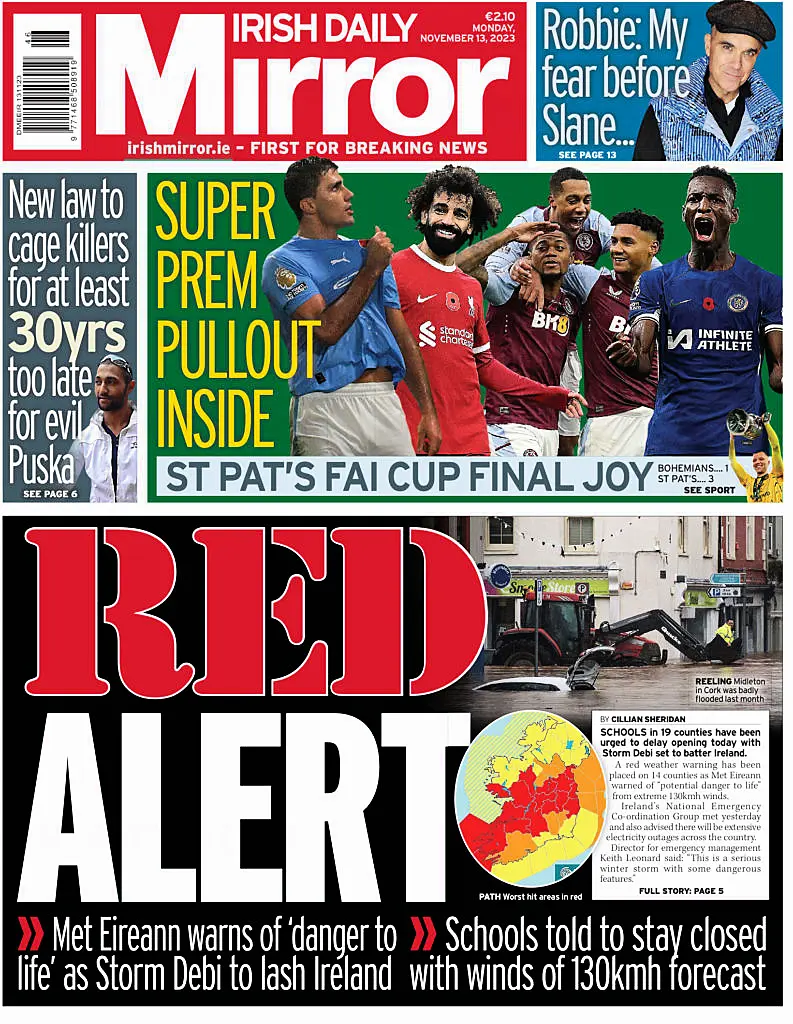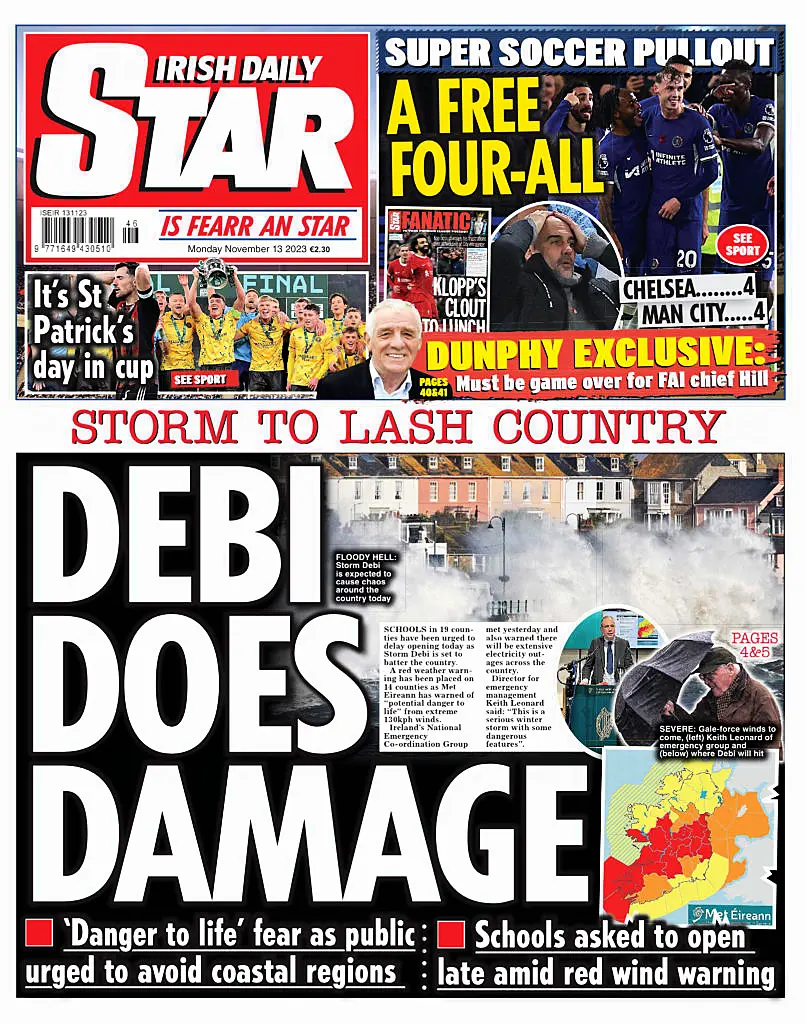 The Irish Daily Mail says welfare payments to Ukrainian refugees are to be significantly cut.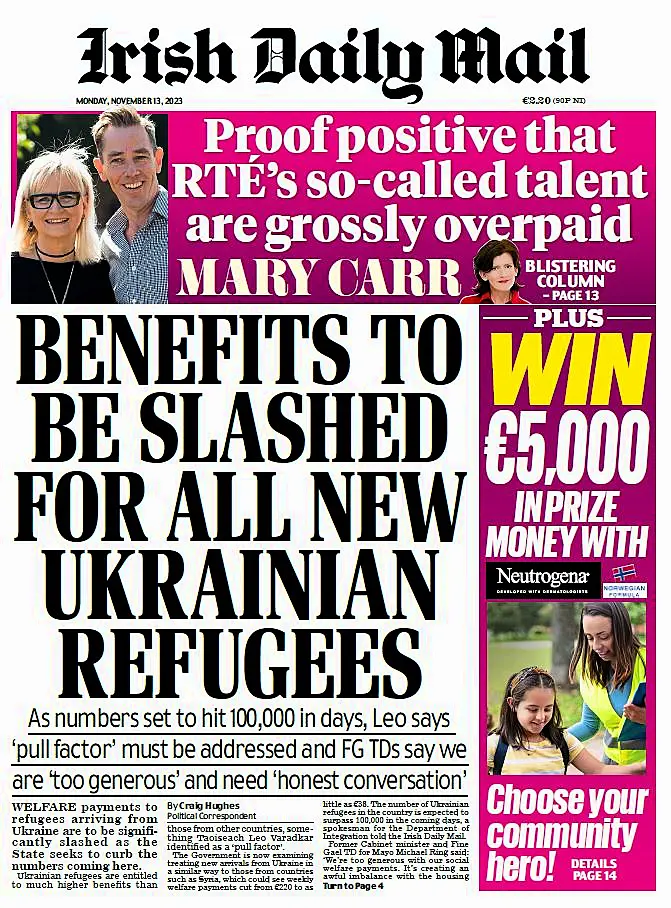 The Belfast Telegraph reports that Northern Ireland is facing its most serious environmental crisis in years after fake planning evidence was used in applications for new farm animal sheds.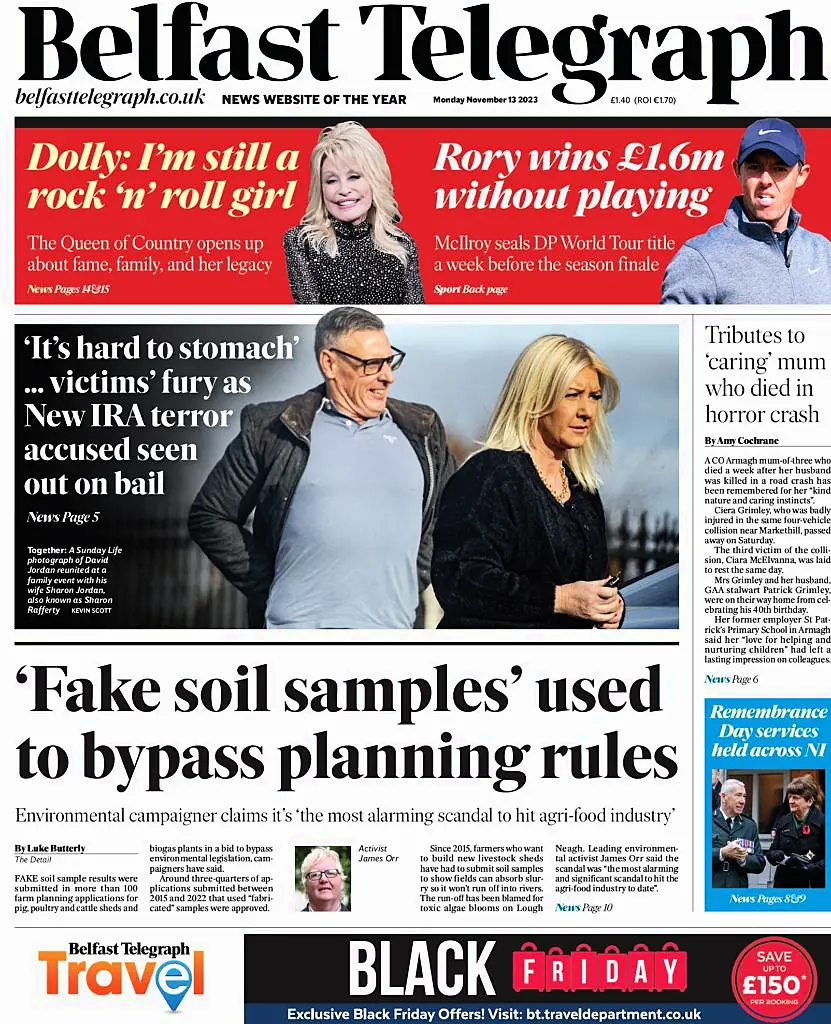 The British papers focus on UK home secretary Suella Braverman, the Armistice weekend protests and conflict in the Gaza Strip.
The Daily Telegraph reports on the link between violent demonstrations during Armistice weekend and the Home Secretary, who has been accused of fuelling far-right hate speech resulting in violence near the Cenotaph.
The Daily Mail and Daily Express follow suit, honing in on Mrs Braverman and what will happen next.
The Times and The Sun focus on the "antisemitic yobs" that used the Armistice Day rallies to further their right-wing agenda.
The Daily Mirror and The Metro lead with a statement of "never again" in the wake of the scenes witnessed in London at the weekend.
The Financial Times looks to the conflict in the Middle East for its front page.
The i pivots away from anarchy at the Cenotaph to focus on other issues plaguing the Conservative Party.
The Independent splashes on "Thatcher's ad agency" that has seemingly turned on the "cruel" Conservative Party, backing UK Labour leader Keir Starmer for the upcoming general election.
The Guardian runs with the "squalid housing" across the UK that is "making (the) NHS crisis worse".
And the Daily Star warns about an oncoming "perfect storm" for hayfever sufferers as the seasons change.