Tuesday's front pages focus on a range of stories from a major operation by the gardaí and the military taking place in Wexford to the Tánaiste saying teacher training should be shortened by a year.
The Irish Times lead on a piece about aboat gardaí believe was carrying a large consignment of cocaine has run aground off Co Wexford, with gardaí searching the waters on Monday night.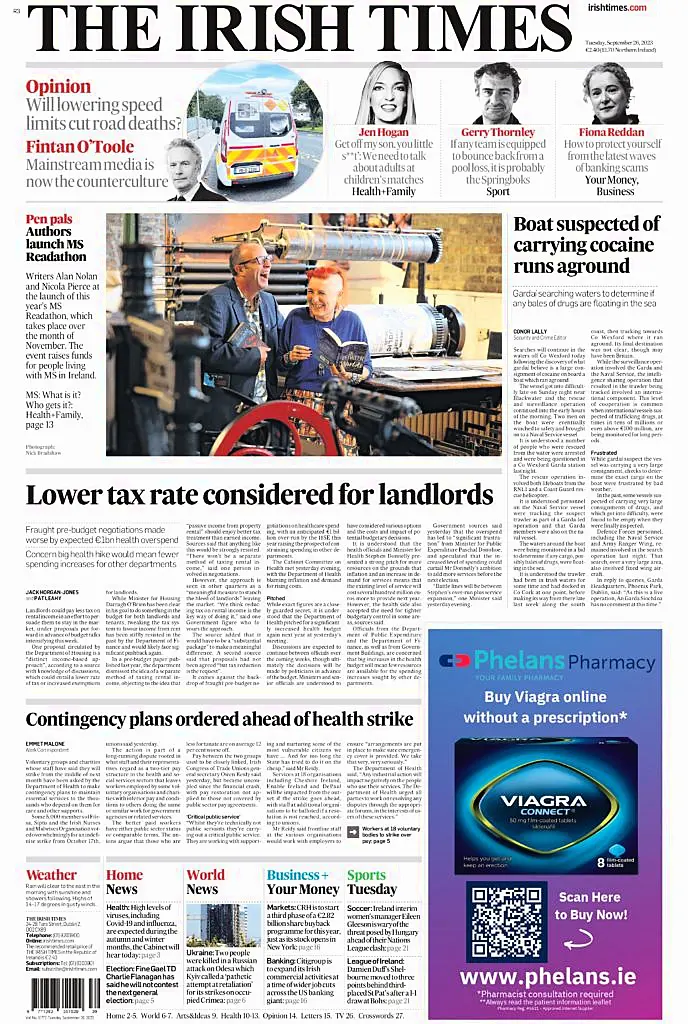 The Irish Examiner report that theTánaiste is pushing to reduce the length of teacher training courses by a year in a bid to lure more people into the profession.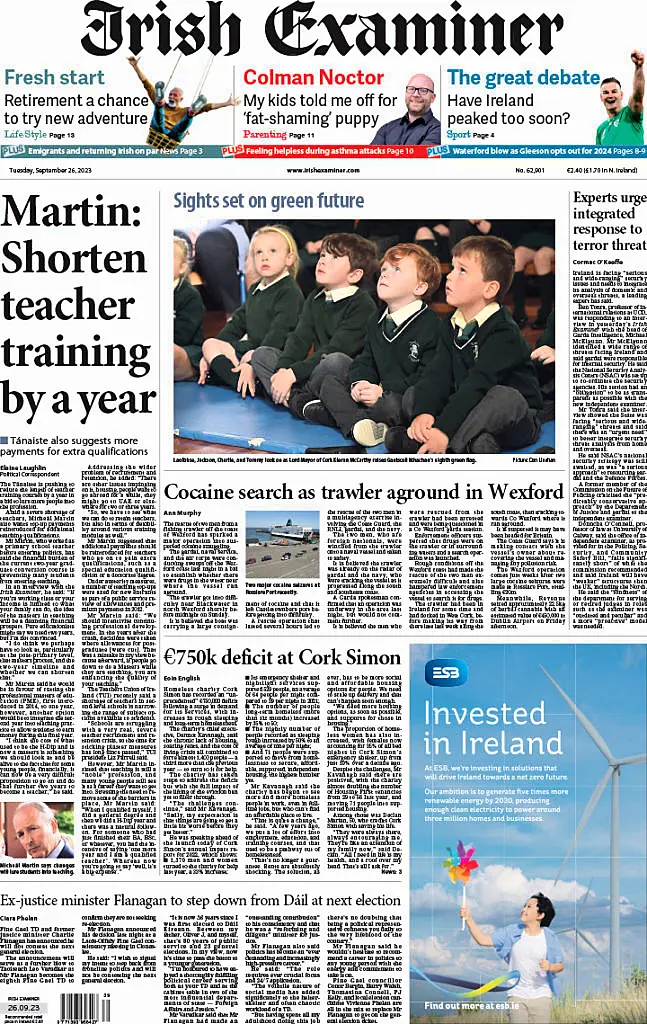 The Echo report that there has been a 33 per cent rise in people seeking help from the Simon Community in Cork.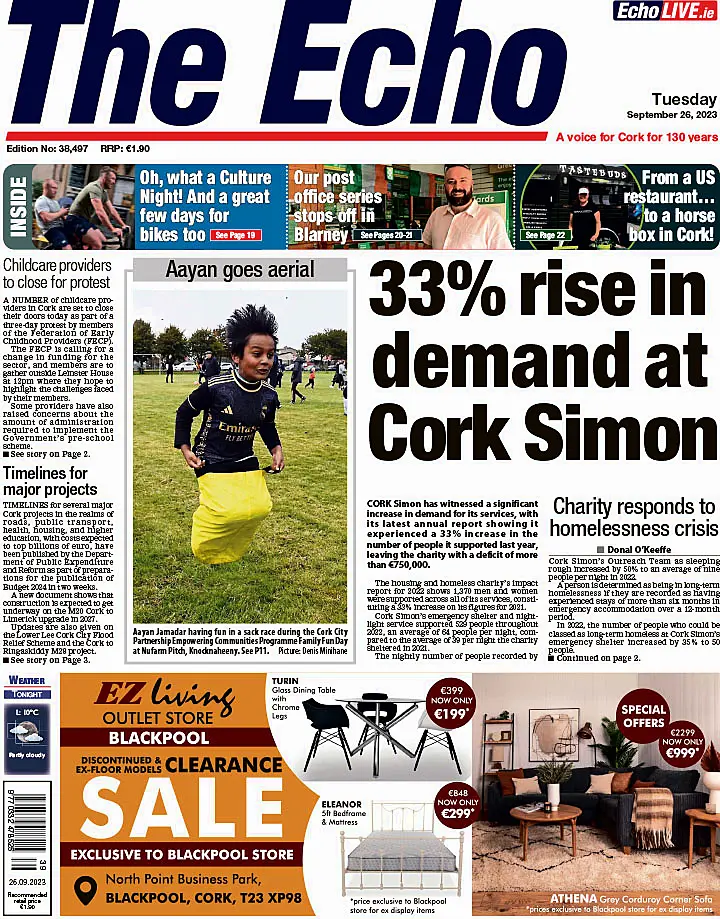 In the UK, Home Secretary Suella Braverman's call for migrant reform, allegations against Russell Brand and debate over the HS2 high-speed rail feature on the front of Tuesday's newspapers.
The Daily Telegraph, Daily Express and Daily Mail echo Suella Braverman's push towards "radical reform", with the Home Secretary saying without it 780 million people will be eligible to claim asylum.
The Daily Mirror, Metro and The Sun say the Metropolitan Police have "received a number of allegations" against comedian and actor Russell Brand.
The Times reports that British Prime Minister Rishi Sunak is "alarmed" by the rising cost of the HS2 high-speed rail.
The Independent says there is a cabinet split over Mr Sunak's plans to ditch the HS2.
The American owners of Birmingham City FC have warned Mr Sunak that if he scraps the HS2 high-speed rail it will damage trust in Britain, according to the Financial Times.
Meanwhile, The Guardian runs with a story on the "shocking state of prisons" with the prison watchdog saying one in 10 prisons should be shut down.
The i features a story on Labour's plans to hit private schools with a 20% VAT charge in their first year of winning power.
And the Daily Star says the RSPCA is at "breaking point" with the cost of living crisis causing large numbers of rabbits and guinea pigs to be abandoned.