The death of Tina Turner, job losses at Meta and increases in health insurance prices are the main headlines in today's papers.
The Irish Times leads with the 490 jobs that are set to be cut at Meta, with the hike in health insurance also on the front page.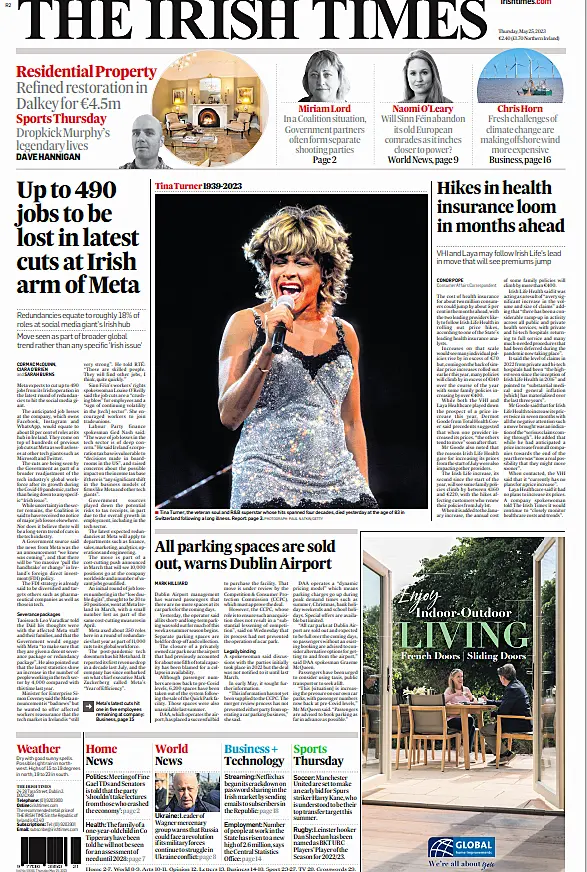 The Irish Examiner leads with a rise in the pension set to be announced in the next budget.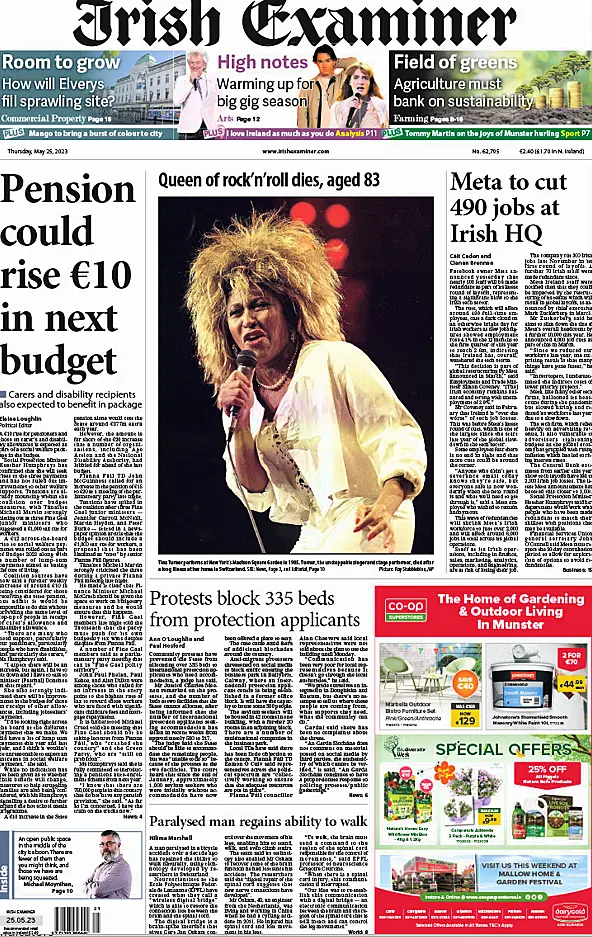 The Irish Independent leads with the DAA calling for a higher airport charges at Dublin airport.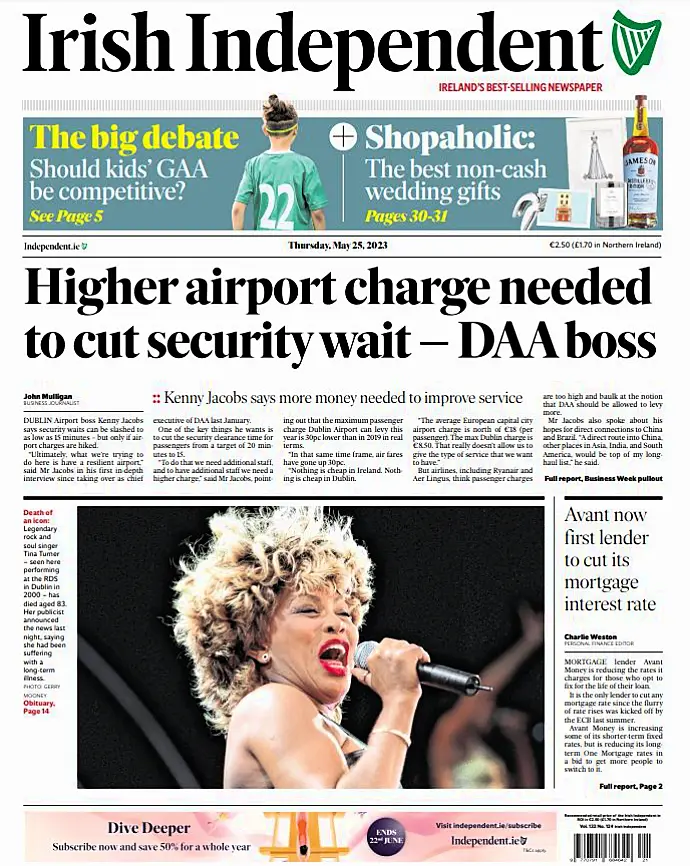 The Echo leads with Cork business associate Kevin Herlihy calling Elverys move into the former Debenhams building a "vote of confidence".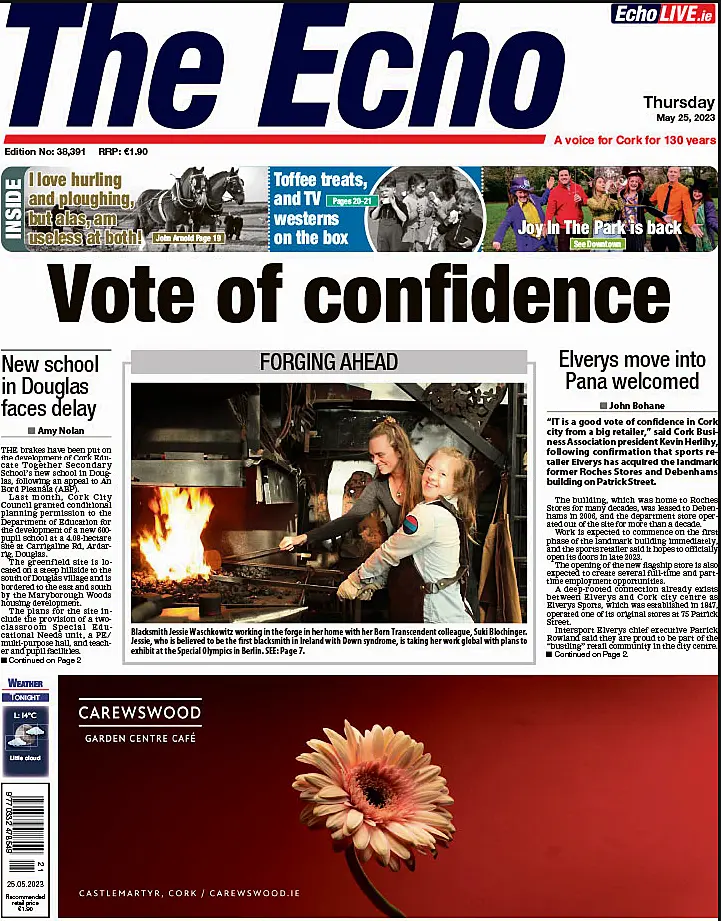 The Irish Daily Mail leads with the increase in health insurance prices, as Irish Life Health announcing an increase from July.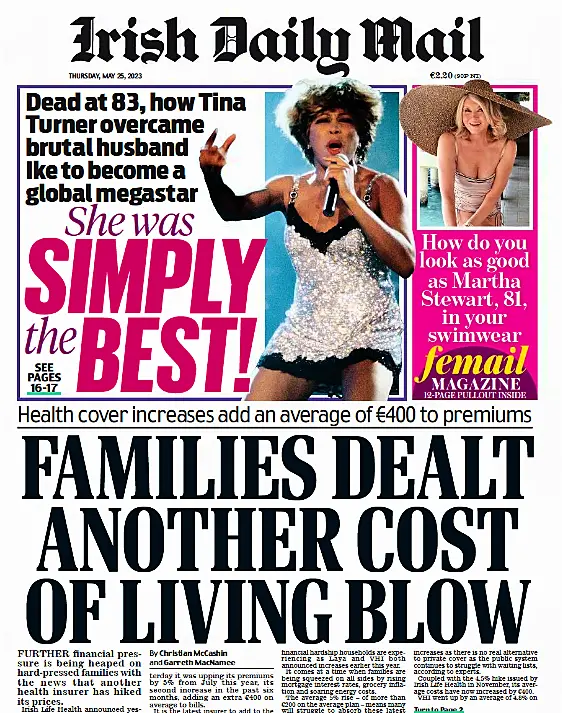 The Irish Daily Mirror leads with a picture of Tina Turner follwing her death after a long illness at the age of 83.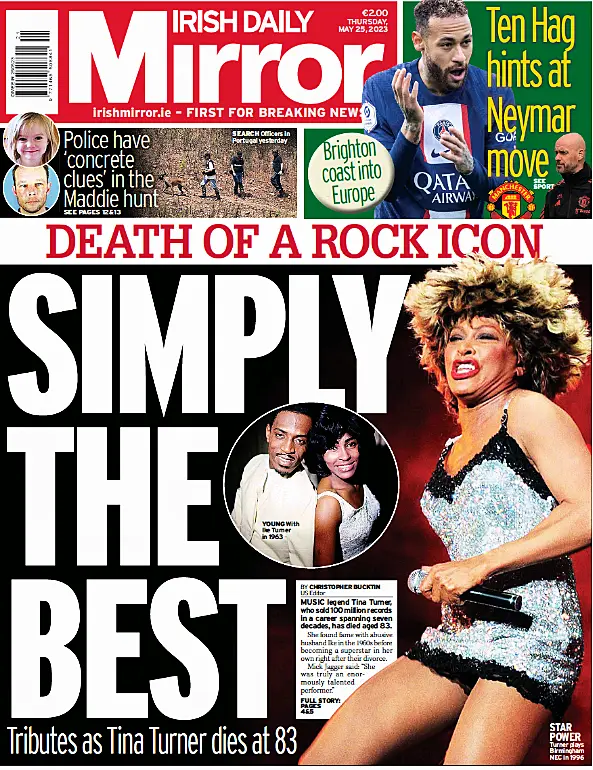 The Irish Daily Star leads with a photo of Patsy Hutch paying tribute to his late son Gary at his grave at Glasnevin cemetery.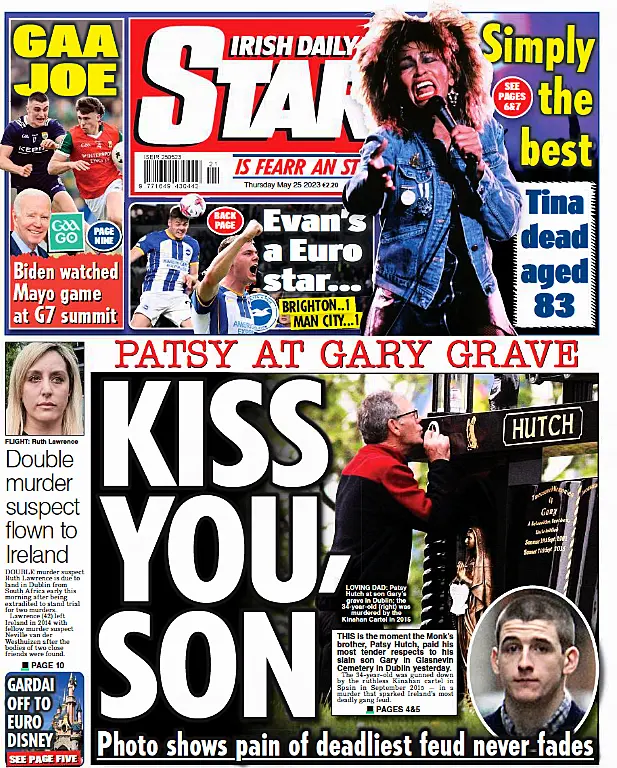 British papers
Tributes to the late Tina Turner featured on most front pages in the UK on Thursday after the superstar died at the age of 83.
The Daily Mirror, The Sun and the Daily Star pay tribute to Turner, with all three mastheads labelling her "simply the best".
The main story, next to a photo of Turner in The Daily Telegraph says millions of people on jobless benefits have been given exemptions to not have to seek work.
The Guardian has half of the front page dedicated to Turner, while they report Prime Minister Rishi Sunak is facing calls to delay or cancel Boris Johnson's honours list.
The Times reports an inquiry judge is demanding unredacted notes over Mr Johnson's Covid diary.
The Daily Mail reveals a top cop is facing proceedings for gross misconduct over allegations he lied in public over the VIP sex abuse inquiry.
The i looks into the economy, saying a new interest rate rise will break "core inflation".
The Daily Express says a new car plant worth billions is coming to the UK.
Metro reports a woman pleaded guilty in court for stalking Premier League players Mason Mount, Ben Chillwell and Billy Gilmour.
And the Financial Times, which was the only paper not to feature Turner, says while inflation data disappoints, gilt yields soar to levels nearly as high as last years "mini budget crisis".